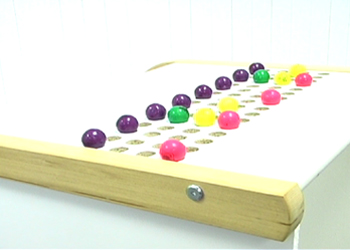 Bubblegum is a remarkable midi controller which is being pioneered at Berkeley University College in the States - I think it has massive applications for creative sequencing and particularly in music education. They are exploring commercial production opportunities at the moment.
Have a look at the details and see a video here
I love the strap line - "Making music with candy" and the product would need care with KS1 children to avoid "confectionary confusion"