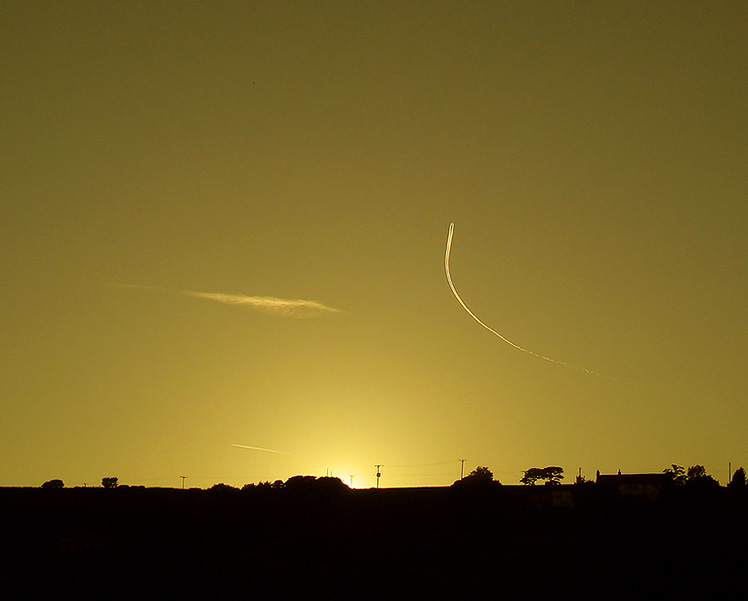 Here in the Pennines we have been enjoying the first two really beautiful but cold (+2 degrees max today)winter days with wonderfully clear skies and spectacular views across the surrounding valleys.
Yesterday I took a burial at Oakworth Cemetery - freezing cold - but what a location - and a solitary piper playing a lament in the background.
Up above the skylines are continually decorated with the vapour trails of the transatlantic aircraft.
With all the problems at Heathrow (or at least the quite disproportionate fuss being made in the press) I can't help wondering whether it isn't some sweet revenge from our Creator God - the losses incurred if the cancellation of domestic flights carries on until Christmas Eve are reputed to the equivalent of 4.5 years worth of the Governments proposed new green taxes on aircraft!